So you are planning a 21st birthday in London and you want to go to the West End but you have no idea where to start? Not to worry, that's where we come in! Below I have suggested not only what you could see at the theatre but where you could eat, sleep and party too!
What can I do in the day time?
There are so many things you can do in London in the day time that I could write forever. Have a wonder around Camden Market. Take a boat ride along the River Thames. Watch the changing of the guard at Buckingham Palace. Get lost in Harrods and explore the backstreets of Kensington in awe of the cars you've only ever witnessed on TV or in magazines. Have a picnic in Hyde Park. Take a walk around the beautiful Hampstead Heath and climb Parliament Hill for the perfect panorama of London. If you happen to be in London early on a Saturday, I cannot recommend doing a yoga class at the top of the Shard enough – what an experience!
What should I watch at the theatre?
When it comes to the evening, you cannot visit London without experiencing London's West End Theatre. The atmosphere is unmissable. I think every single show is worth seeing but if I were to make a recommendation for a 21st birthday I would recommend Mamma Mia or The Lion King. Mamma Mia is currently showing at the Novello Theatre and is ideal if you are in London with a group of friends. On the other hand, if you are visiting with family, the Lion King is perfect. It is currently on at the Lyceum Theatre. However, no matter what you watch I guarantee you'll have an incredible day.
Where should I eat?
If you have Instagram you may well have seen the photo of a resaturant with a button at every table that says "push for champagne." Well that restaurant is Bob Bob Ricard and happens to be in London. Located in Soho, this art deco place is beautiful. Equally, Sketch with it's famous toilets is perfect for a girls night. Both are a good excuse to get out your best dress and heels and devour some incredible food. Also make sure to check out Palm Vaults for brunch with it's beautiful, healthy breakfast dishes decorated with flowers and Milk Train in Covent Garden for their famous candy floss ice cream. Be warned though, you may well have to queue or book in advance for all of the above. It will be worth it!
Where are the best bars?
The one bar that you have to check out is Scarlets in Covent Garden. No matter what day of the week your celebrations fall on, this place always has a really good vibe. The music is upbeat, the cocktails are delicious, and the bar makes the perfect setting for the photos you'll want to frame to remember the night. Also, this place is worth visiting just to see the beautiful toilets upstairs! You'll just have to trust me on that one. If you happen to be visiting London on the weekend then the basement of Scarlets turns into a nightclub. The vibe is totally different from upstairs, a little more grungey. Equally good fun though! Scarlets is in the perfect location too, right next to Leicester Square tube station. Ideal for catching the night tube! There may be an entry fee at the weekend but you can sometimes haggle with the price, especially if there is a group of you! There are often some really good buskers just outside too which make great free entertainment on your way there!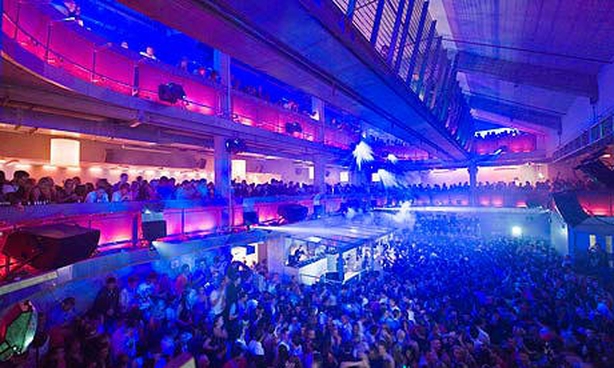 Are there any unmissable clubs?
Fabric, Ministry of Sound and XOYO are some of the most well known clubs in London. If you are looking for a proper event with a famous DJ, this might be the perfect place for you. However, if you are after a more chilled night with a dance floor, good music and no need to book, Zoo is the place to be. There is always a queue for Zoo and with good reason too. There are several rooms, cocktails, people dressed up and people dressed down. It's also super close to Scarlets and the theatres so you won't have to walk too far in those killer heels!
Finally, where should I stay?
If you're looking for somewhere cheap to stay and there's a group of you, I cannot recommend staying at a hostel enough. People often stick their noses up at hostels but if you stay in one with a good rating, you can have an amazing time! They are often full of other young people having a good time and have bars and everything you could possibly need under one roof. You will pay a hell of a lot less than a hotel too. Most hostels offer dorm rooms, but if there is a group of you, you may all be able to just share one big dorm room. It's basically a giant sleepover. Hostels I would recommend are Cink 78 which used to be a court room, Wombats which has a 9/10 rating or Generator which offers a really cool and quirky environment.
If however you are visiting with family or your partner perhaps and would prefer a hotel room, you can sometimes get some good deals. The DoubleTree Hilton hotel is beautiful and has a rooftop area perfect for the summer. The Grand Royale near Hyde Park is very luxury but often has really affordable offers. Another of my favourites is the Qbic Hotel. Qbic is super quirky with crazy unique interior that I simply cannot get enough of.
Photos courtesy of pintrest, Novello Theatre, Bob Bob Ricard and Scarlets
Comments