Top Bars in the West End
What comes to your mind when you hear London? Does it remind you of the River Thames, on which this city thrives? Or does it remind you of Tower Bridge, more commonly known as London bridge we are so familiar with, knowing the nursery rhyme London bridge is falling down our whole lives? Does it remind you of that inner yearning, you've always had when it came to London? That inexplicable urge to visit this famous city, to smell some London air, hear some thick British accents, chill in Gaucho Chancery, enjoy some bustling London scenes and be a Londoner in those moments?
Certainly, we've all experienced these desires at some point in our lives. It's natural to have that curiosity and perpetual love for a city we might never have known if not for our fictional novels. Have you ever wondered what is it about this city that arouses our ever persistent wanderlust?
London is a destination you must add to your to-do list, with a few stars surrounding it, written in multiple colour pens, highlighted and finally crossed off after your once in a life time trip.
And, if you end up marking your leaving date for London on your calendar, you would want to know the must-visit bars, right?
Well, you must head to none other than the West End of London, home to major tourist attractions, thrift stores, vintage stores, businesses, government buildings and finally entertainment venues that include West End theatres. Yes, the absolute dream!
And what about the bars mentioned earlier? Right, lets get started.
1. The Light Lounge
Cleverly hidden away from easy eyes, this bar is worth finding. There are steps that take you to The Light Lounge, a first floor hidden gem, offering you a glimpse into a beautiful blissful oblivion. The lounge, cool yet warm at the same time, with the glow of the natural light hitting upon every shining surface is just stunning. It really is a one of the kind venue. Absolutely unmissable. Bartenders, with their easy going smiles and ready-to-help attitude, spring into action as you walk in the door, ready to help make your night a good one. They will mix up the best drinks for you. I really do mean THE BEST. The sound of fizzing champagne and the colourful cocktails are bound to catch your eye.
2. Jewel Piccadilly
This sophisticated beautiful bar overlooks the crazy place that is Piccadilly Circus. Jewel Piccadilly is famous for their awesome cocktails, party ambience and their perfect location. If you are in the mood to bump into some celebs then this may well be your place. This place is ideal for a date night or a night out with the girls in that new dress you are yet to venture out in. Visit any one of their six private rooms: Jewel Bar, Blanca Bar, Sahara Club, Boutique, Parlor and Bar School, and the romantic vibe will have you all never wanting to leave! You can thank us later when the date goes well!
3. Wahaca Soho and the Azulito Bar
This quirky and funky bar is in Wahaca in the heart of Soho. The tequila bar is one for those of you who love a drink and are up for a bit of a wild night. Even if tequila is not for you (I can't stand the stuff), their cocktails are bound to sway you. The atmosphere here is chilled, yet fun and is the perfect place to unwind on a Friday night after a long week at work. What's great about Azulito is that they have a DJ and football tables too! How could you not have a great night?!
4. The Den
If you're looking for a more chilled and snug vibe, especially as winter approaches, The Den might be just the place for you. Cosy to the core, with their snug leather sofas and soft lighting, this bar's atmosphere is nothing short of enticing. There is something amazingly homely about this place that makes me feel so relaxed I could curl up and read a book in the corner! Look around you in The Den and you will see no end of relaxed people snuggled up in their comfy leather chairs. Get yourself a Gin and Tonic and the experience will undoubtedly be one to remember.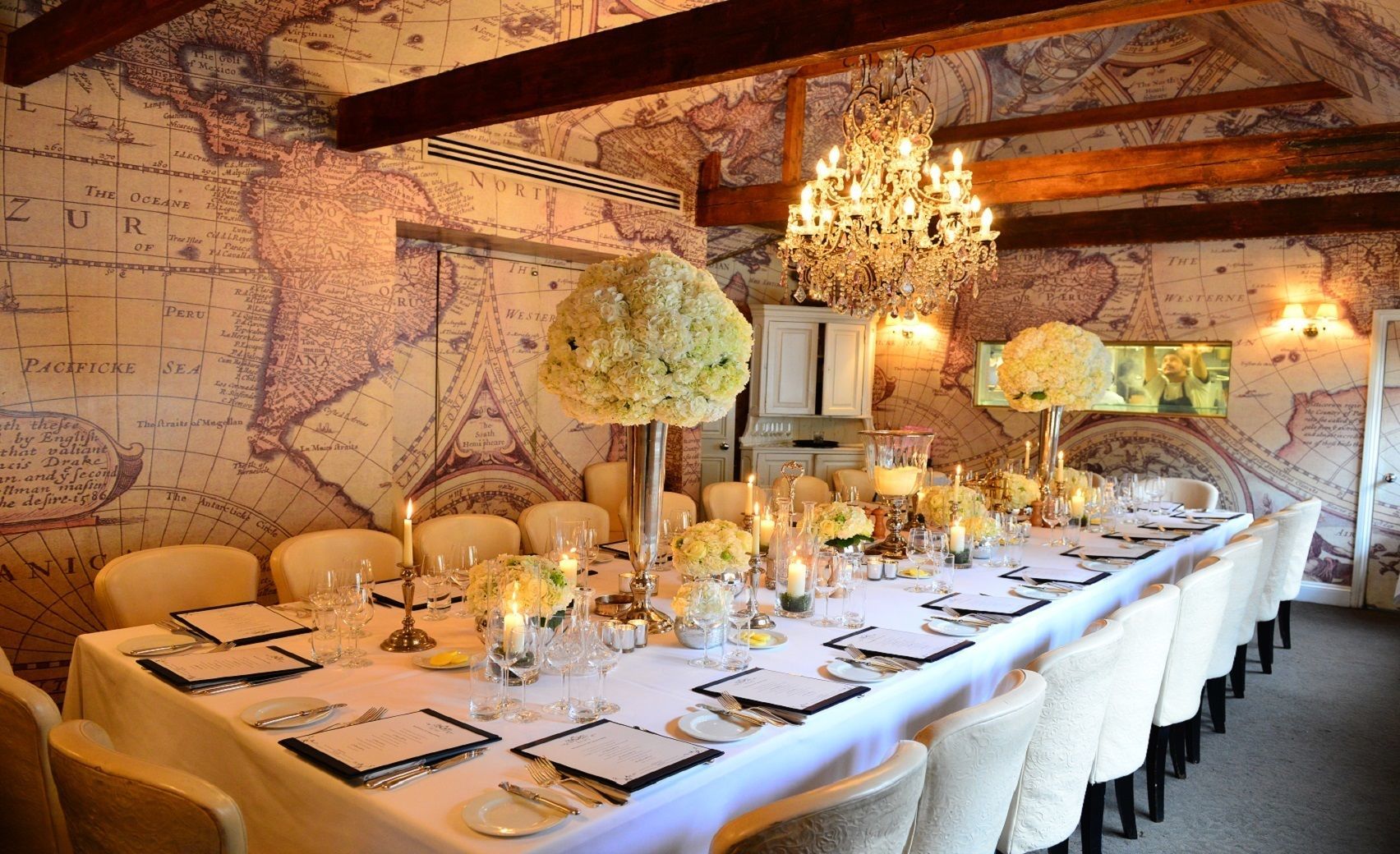 5. Mews of Mayfair
This Mayfair bar, a stunning rendition of an extravagant restaurant, their cuisine vast and unique, their seating areas a thing of marvel, is bound to make you speechless. Virgin white, off-white, cream and brown include their major themes. An eye delight and an elegant caterer to your appetite, it's a definite must-visit. If you wish to take pleasure in their premium British cuisine in the classic Brasserie, while sipping some champagne from a flute, this is where you need to be. Mews of Mayfair is absolute heaven. It is beautiful. Simply beautiful.
6. The Social
This bar was created with a simple purpose- to render awesome music and original booze to those who love hitting the dance floor after a few too many. This place is pretty crazy but wow is it good fun. Music, often live, ricochet off the walls from open til close. The night then showcases some enthusiastic dancing and drinking. The Social is great for the younger drinkers who can keep going until closing time and feel no effect of a hangover.
There you have it. You've got such a variety of options to choose from, you may well need a week in the West End!
Photos courtesy of each bars website
Comments